Is it still a wedding without a wedding cake?
Wedding cakes are gorgeous when made by a passionate artist. While the truth is that many French pastry chefs do not like making wedding cakes.
The picture-perfect American (or English) cakes that you see everywhere on Pinterest, are actually fake or made with a lot of buttercream.
L'art de Vivre à la française implies perfectly paired dishes, which means buttercream is not the most suitable option after a 3- or 4-course menu.
If not a cake, what else?
As with everything else on your wedding day, having a cake is optional. It is YOUR big day, so you should plan it based on your preferences.
I would like to share with you some other options that could replace the wedding cake:
Croquembouche
It cannot get Frenchier than this.
Originally created by the Pastry Chef Antonin Carême in the XIX century, and then readapted by the famous Pastry Chef Pierre Lacam as Wedding Cake.
The croquembouche is a symbol of elegance and delicious pastry. It is the right balance of sweetness, cream, and caramel.
Definitely my favorite.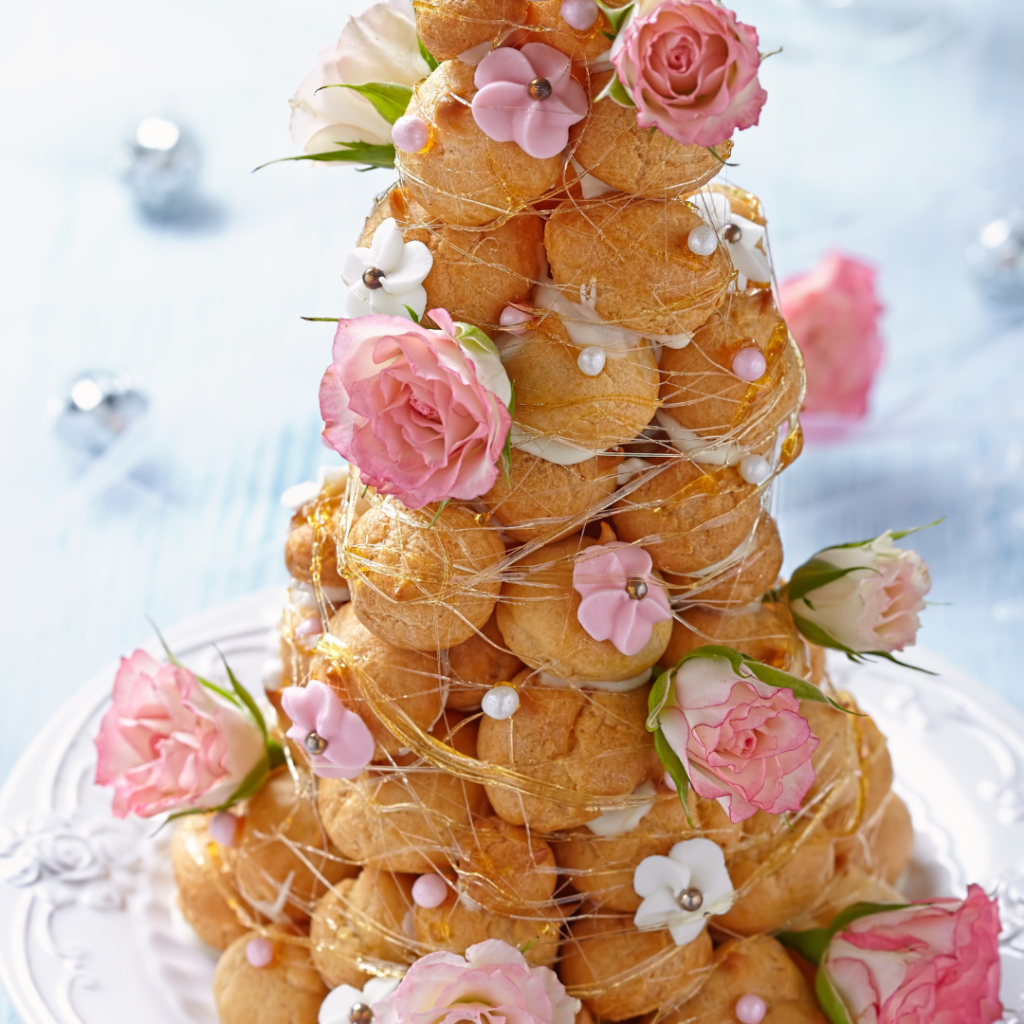 Mini Cakes
Cutting the cake is a key moment during the wedding as it is, in many cases, the transition phase from dinner to dancing. Yet again, it is your wedding and you should do what you wish.
The mini cakes are the individual version of the wedding cake with the following pros: service is faster, the flavors are well-balanced, everyone gets the same part and it is nicely presented.
This is a huge trend this year and we love it!
Nobody is going to know
If you wish to keep the tradition and have a wedding cake, go for the fake one.
This is actually a common practice in hotels: they create layers made of polystyrene covered with sugar paste and white icing.
The top layer will be the real one, where you will be cutting. Once the pictures are taken and all the guests have admired the cake, the staff will take it back to the kitchen to "cut it". When, in reality, everything is ready to be served.
This enables you to have smooth service and a top-quality dessert.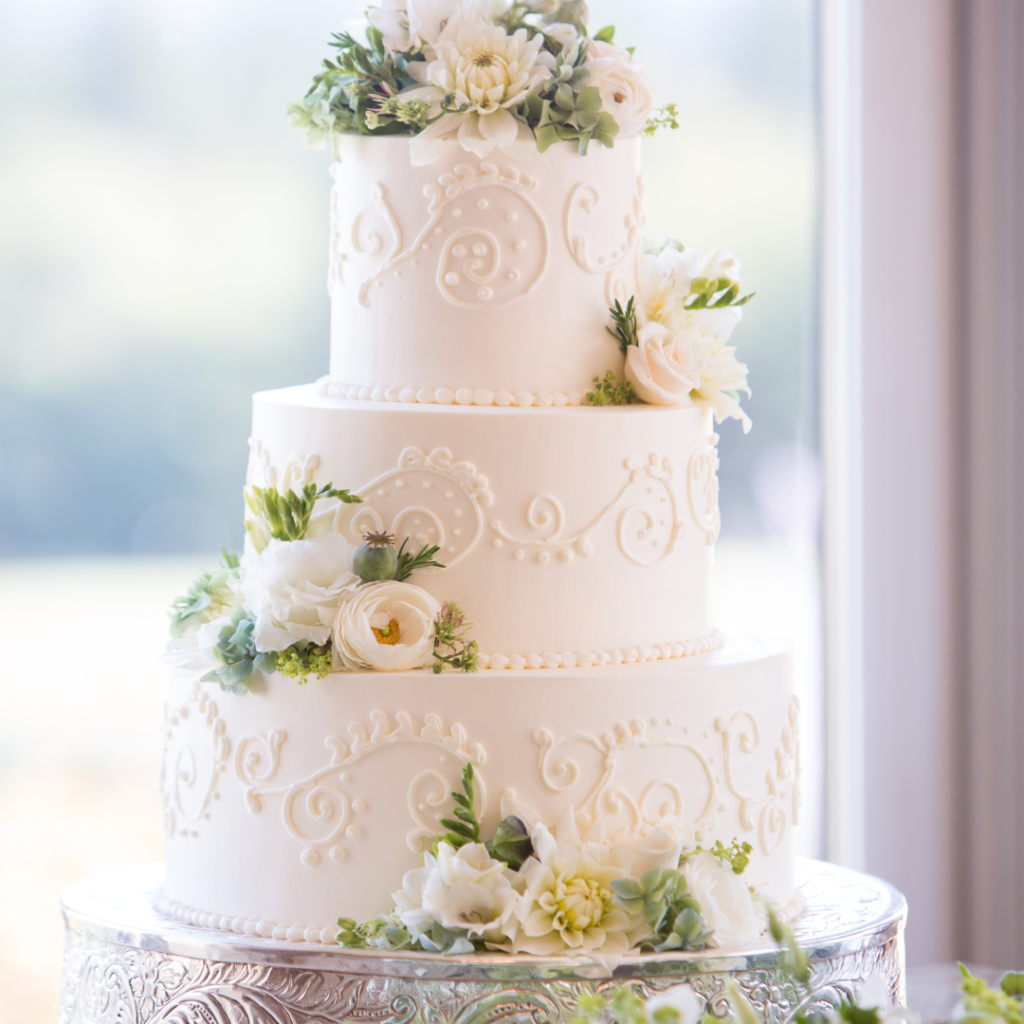 Have fun choosing your cake!