3 tips to rock your tablescape
Table decoration is one of the most significant aspects of your event. It sets the mood and tone for the evening.
Whether you're hosting a wedding reception, a corporate event or dinner party at home, creating the right tablescape for your event is an ideal way to make a lasting impression on your guests. With the right combination of colors, textures and shapes, you can make an eye-catching tablescape that will have everyone talking. 
Here are some tips for creating a stylish tablescape.
Consistency
Building a stunning tablescape for your event is an art form. It requires careful planning and an eye for detail. An important element of a successful tablescape is consistency.
It is a must to ensure that the table decorations are in sync with the event theme. Having a coherent look to your table can help tie the whole room together and create an unforgettable atmosphere.
If your event does not have a specific theme, you can find uniformity by using the same colors as the venue or placing seasonal plants or flowers in arrangements.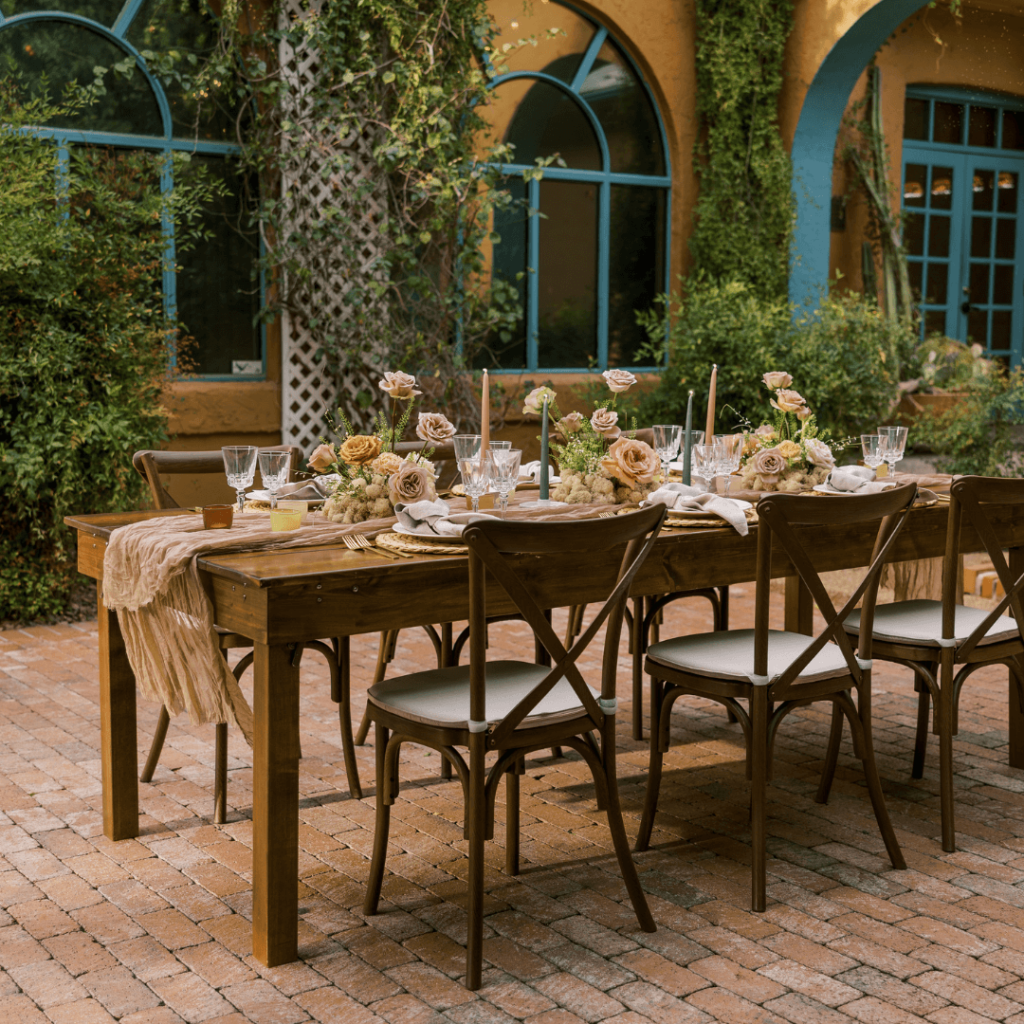 Fabrics
Tablecloths are essential components of any tablescape. When choosing fabrics, look for comfortable yet durable materials such as linen and cotton. These materials can be used to create stunning tablecloths, napkins, runners and more that will bring your tablescape to life.
Linen and cotton are natural fibers. In addition to being absorbent and durable, these fabrics become softer with continued use. Table linens made from linen are lighter and smoother because linen fibers are longer than cotton. Linen is also highly absorbent and lint-free.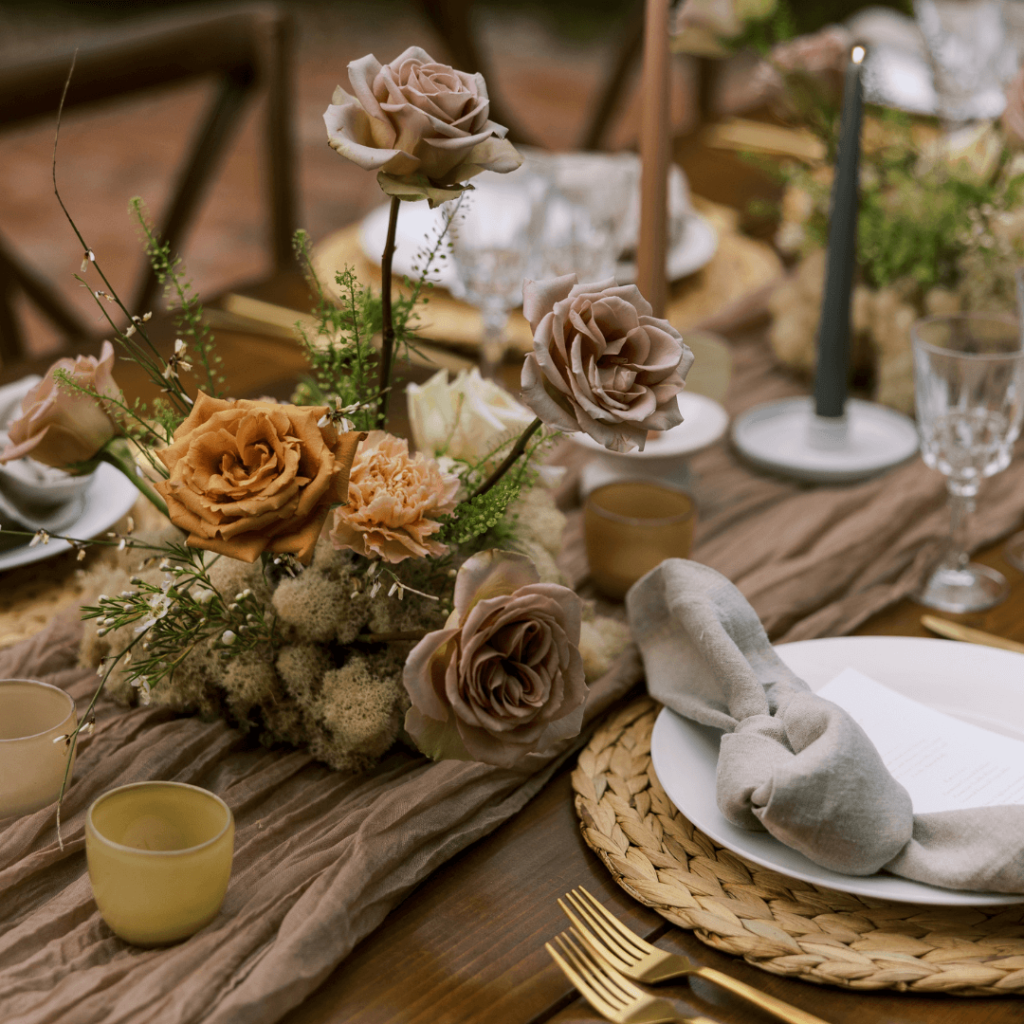 Tidiness
Having a well-presented table look can be the difference between a successful event and an unsuccessful one. To ensure that your tablescape looks its finest, it's key to pay attention to the table's cleanliness. This means making sure that all items are properly arranged and spaced out in a way that looks aesthetically pleasing.
You should also make sure that your table decoration has a clean and tidy look so that it does not distract from the main focus of the event.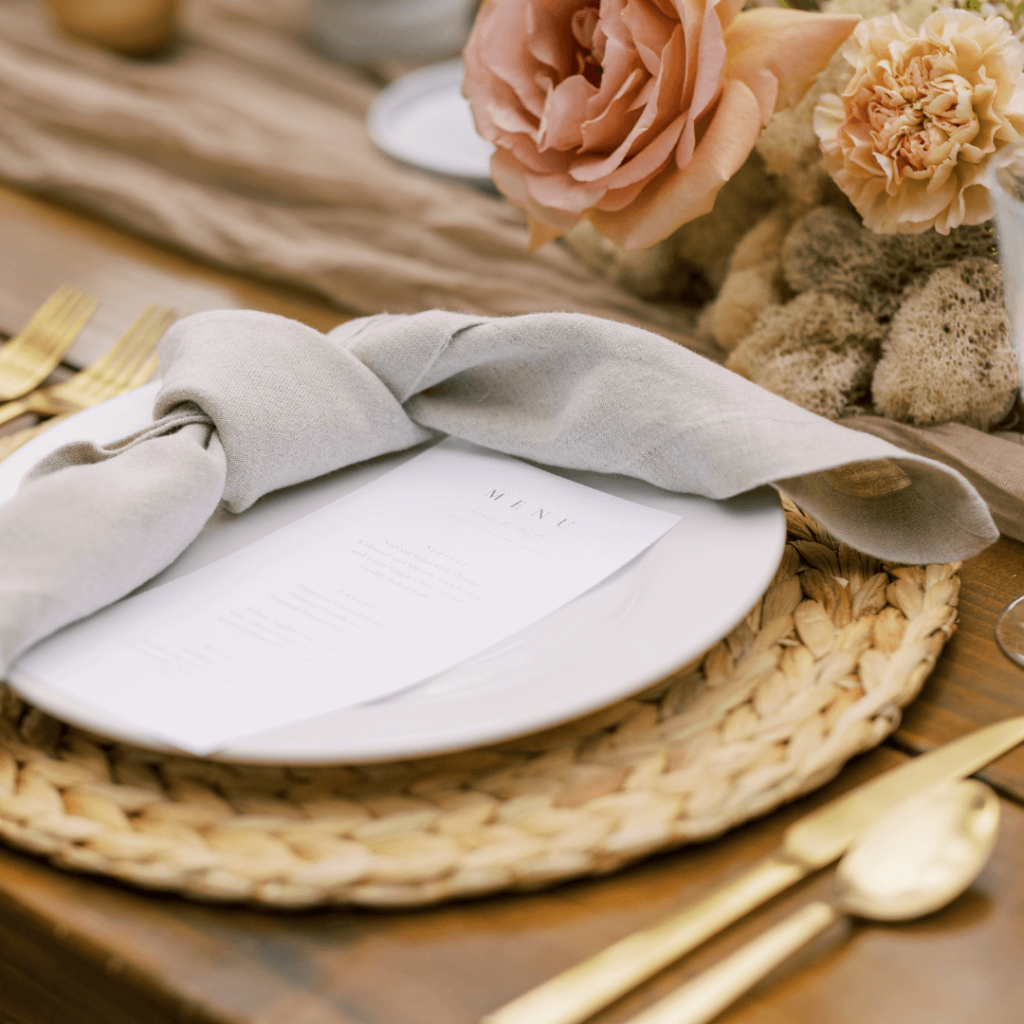 Extra Tip!

When it comes to tablescape design, centerpieces are a key element that can make or break the look of your tablescape. With careful consideration and creative arrangement, you can rock your tablescape with an original centerpiece arrangement that will wow your guests!
However, if you want something that stands out, always opt for fresh flowers