Small Weddings: when less is truly more
Previously to 2020, we saw intimate weddings limited to civil celebrations (before the BIG one) and second or third marriages. Nevertheless, the restrictions we suffered during the pandemic linked to the very limited number of guests have created a new trend that seems to be here to stay: small weddings.
The truth is, since I had my wedding, I became a big fan of intimate weddings. There are many reasons, but the main one is that you could spend quality time with your guests.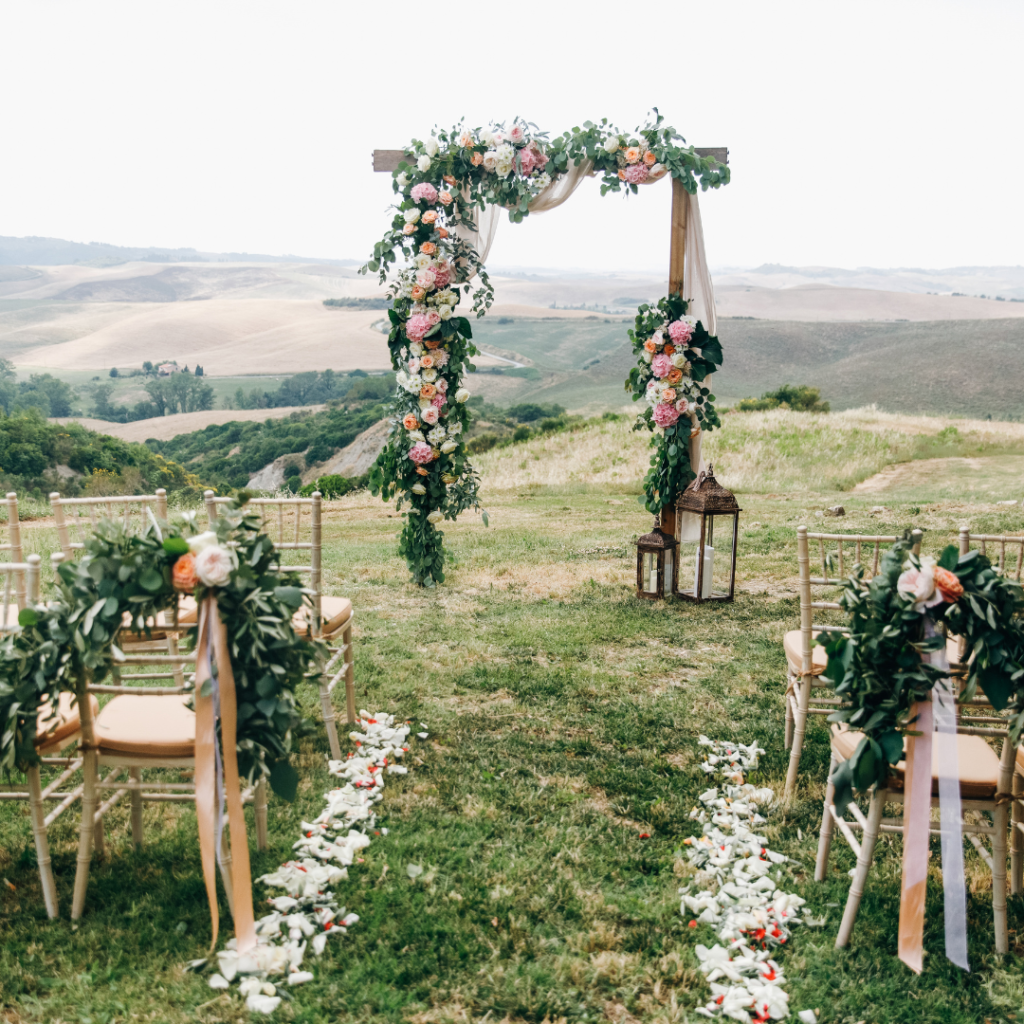 What is considered a small wedding?
A small wedding (or micro wedding as they call it in the USA) is a party of no more than 50 guests. Therefore, closest family and friends.
Less protocol
Because you will be enjoying time with your family and best friends, you will not need to worry about etiquette procedures. There will not be 200 guests to greet and take a picture with, thus you will save time and that time could be used otherwise. Believe me, the day will pass so fast, you'll wish to have that extra hour.
Money well spent
Fewer guests mean fewer costs, but it could also mean that you think about your budget differently. When organizing weddings for more than 150 guests, there is less personalization. Due to the volume of invitees, we rarely see a high level of detail, as the priority is elsewhere.
While, for a small party, you could tailor-make the experience: you could, for example, organize a full weekend wedding away, pamper your guests with gifts or upgrade your gastronomic experience.
More possibilities
The number of venues for receptions in Geneva (or the Swiss Riviera) becomes limited when you have over 200 guests. While for small parties the sky is the limit: from boutique hotels to trendy restaurants. The difficulty here will be to choose one.
Stress-free and only love
What is a wedding all about after all? Celebrating love. A private, intimate party with your loved ones is all you need.
Despite my love of celebrating and partying (this is what I do for a living), I must also admit that, if large gatherings are not your thing, you will never regret this choice and you will definitely get more unforgettable souvenirs.
Throughout the year, we have seen this trend grow. The number of couples requesting venues with fewer than 50 guests is clearly an indication that micro weddings are here to stay.