Let's talk about Money
Budgeting is not an easy task, it is also not fun, but it is important to do it properly when planning a wedding without any professional assistance. I have compiled a few ideas that may help you get your wedding planning started and even enjoy it.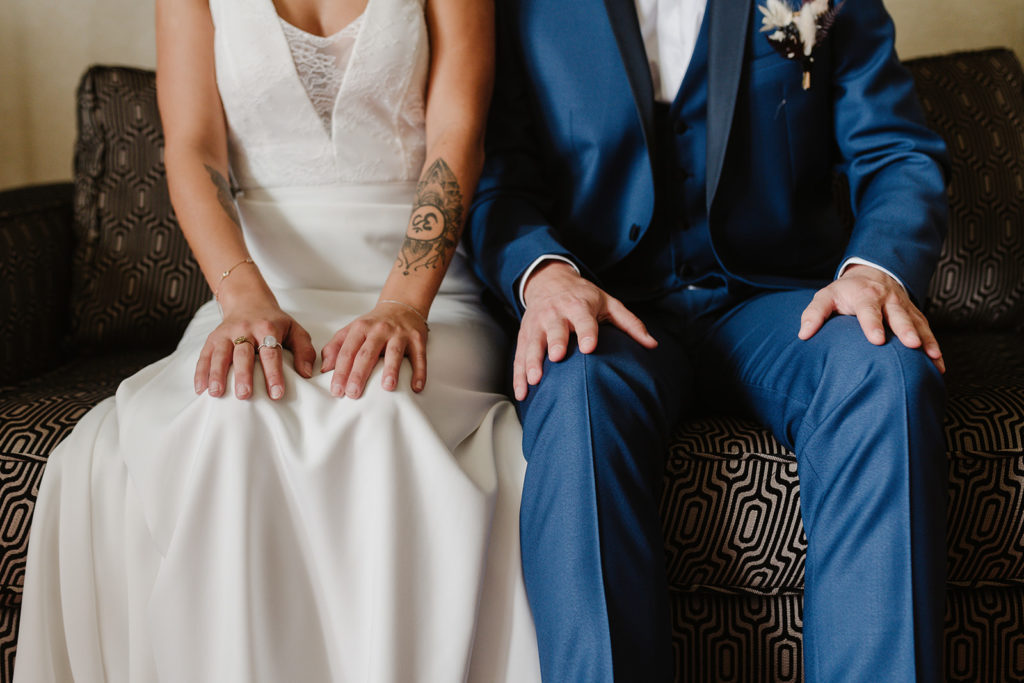 While organizing weddings, I have noticed that most of the couples I have collaborated with in the past years had a hard time sharing their budget information with me during our first meeting. Whether they had not thought about it yet or they were intimidated by the question, it was almost always a tough moment in the conversation. In reality, the budget is one of the most critical aspects of the wedding planning process. It is essential to make it realistic so you can determine how much you can spend on different aspects of your day.
Where to start when you have never done it before?
I like to see the budget as a dynamic tool, so I would say it's wise to start with an estimate and then adjust it as needed. That way, you'll have a better idea of what you can afford and what you might have to leave aside or review.
If you have chosen a professional planner to assist you with your wedding organization, they can help you manage it. They can keep it accurate and organize all the vendors involved in making that day happen. They will also make sure that you don't get carried away with expensive extras and that you stick to your original plans.
What should you include in your budget?
Absolutely everything.
When organizing your wedding on your own, you will need to include all the details on your budget chart. For this, you can simply use an Excel sheet to do it.
This is a brainstorming exercise to do with your significant other. However, you could also ask for tips from your married friends to make sure you cover all the potential expenses you may have.
As I said before, this is a dynamic tool, so you will be able to adjust it every time you confirm a service.
How to stick to the budget?
This is a tricky question and this is why it is so crucial to establish the maximum amount of money you will invest in your wedding beforehand.
The wedding day is an emotional and sensitive event, it is special and when emotions are involved, we humans tend to make decisions we regret after.To stick to your plan while being true to yourself, I would suggest you make a shortlist as a couple of non-negotiable points. For instance, if you would like to have a venue with a sea view or a famous DJ or band. Knowing your deal-breakers will help you to make decisions easily.
…but how will you know what your deal-breakers are?
For some couples, the deal-breaker will be entertainment. They will prefer to have a 3-course menu instead of a 6-course meal, focusing on the band or DJ, keeping their guests entertained all night long.
Others, like me, will prioritize the catering. Due to our professional background, we said from the beginning we would like to have one of the top catering services and it worked!. Even today, many years later, people still talk to me about the canapes.
Deciding about what is meaningful to you at the beginning of the planning phase will help you throughout the entire organization process. It is not an easy exercise when you are not used to planning events, but you can remember past weddings or other social events you were invited to together and write down what you like and what did you not. Sometimes it is easier to know what you do not want, and then, you take it from there.
Let's Break it Down!
Like every couple, all weddings are different. Nevertheless, if you feel a bit lost and do not know where to start, the breakdown below may help.
Before we dive into each category, please keep in mind the fact that this is just an example and of course, you can play with it.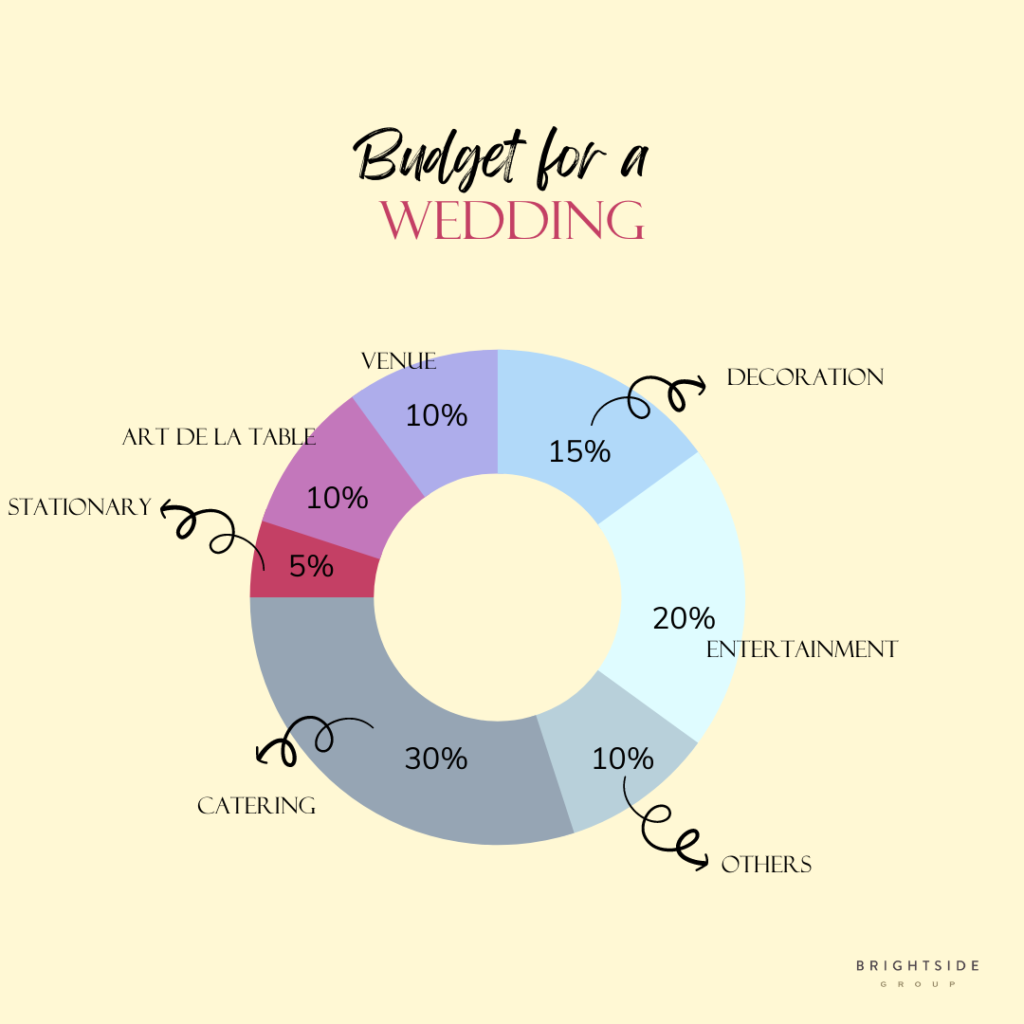 Venue 10%
Depending on where you choose to celebrate your marriage, this cost will go up or down.
In Switzerland, venues overlooking the lake with outdoor spaces are more expensive than others. The same applies to destinations such as French Riviera or Amalfi Coast. Nevertheless, there are always other ways to get your dream venue.
If you show some flexibility with the dates, I am sure you will be able to negotiate the rental cost. Avoiding high season or asking for another weekday besides Saturday is a smart way to start.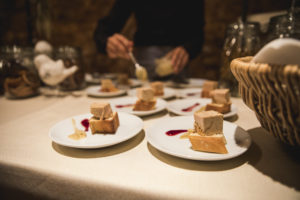 Catering 30%
Personally, this is one of the most relevant breakdown items. You have to feel comfortable with your supplier and ask for transparency: what is included in the menu? Double-check all the points with them: is the open bar included? Is the cake too? What about service and overtime?
Some venues request you to use their own supplier and this may come in handy, as they know the place already and will save you some extra costs.
Decoration 15%
The decoration can alter the entire look of your wedding. Depending on the venue and the decoration you choose, this could also be a major cost.
Some venues, like hotels, will provide wedding packages including some floral decoration.
Art de la Table 10%
You may not have to rent tableware, glasses, etc., depending on the caterer you choose. Still, from my experience these past years, I have learned that catering companies only include (when they do) the basic white sets.
The Devil is in detail, and details make the difference for a memorable day.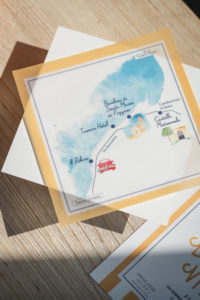 Stationery 5%
Save the date, invitations, programs, menus, and so forth. Whether you would like everything printed or use digital invitations, save a percentage of your budget to use a professional graphic designer.
Entertainment 20%
DJ or a band? I would also include under entertainment the photographer and videographer, and the officiant in case you need one.
Others 10%
This last point will include all the services that will be related to the points above and your decisions: transportation, guests' gifts, insurance, security, etc.
One common mistake is to forget the "unknown". It is normal, as organizing a wedding by yourself is not an easy task. Anticipating the unexpected is challenging when you are not a professional planner. Keep in mind that surprises may come up last minute and you will need this extra money.
Creativity is not limited by budget
I do love this phrase and I say it frequently to my clients. Nowadays, the Internet has a lot to offer in terms of ideas, and if you are a DIYer, the sky is the limit.
Yes, you will spend a lot of time on Pinterest, searching for options and negotiating. Nonetheless, this could be a fun experience to share with your partner in crime.
Lastly, the most practical advice I could give to couples who are organizing their weddings by themselves is to create a "helping team". In the days leading up to the wedding day, you'll need your closest friends and family to assist you with running everything smoothly.
Enjoy the journey!
Would like know more about wedding planning and organization ? Contact us!