Geneva by the lake: 3 places to enjoy this summer
The One with Water Sports: Tropical Corner
Tropical Corner has been Geneva's water sports hub since the 80s. We come here to practice not only stand-up paddle but also wind and foil. Group and private lessons are available, including the equipment. In case you have prior experience or want to dive solo, you can rent the equipment or bring yours and enjoy the shores (for free).
Also, the Trop (as Genevois call it) serves as a meeting point after work in the summer. There is a café by the lake where you can get snacks, some cocktails, wines, and beers. Non-alcoholic drinks are available too. My choice here is the tomato-mozzarella panini, with homemade focaccia bread: Delicious! best served with a wheat beer and ginger juice.
I personally come here with my paddle on Wednesday afternoon if I feel like I need a break. Besides that, it's my summer rendez-vous with my friends at the end of the day.
Sunsets here are breathtaking .
Don't miss their events proposal during the summer: Instagram @tropicalgeneva | www.trop.ch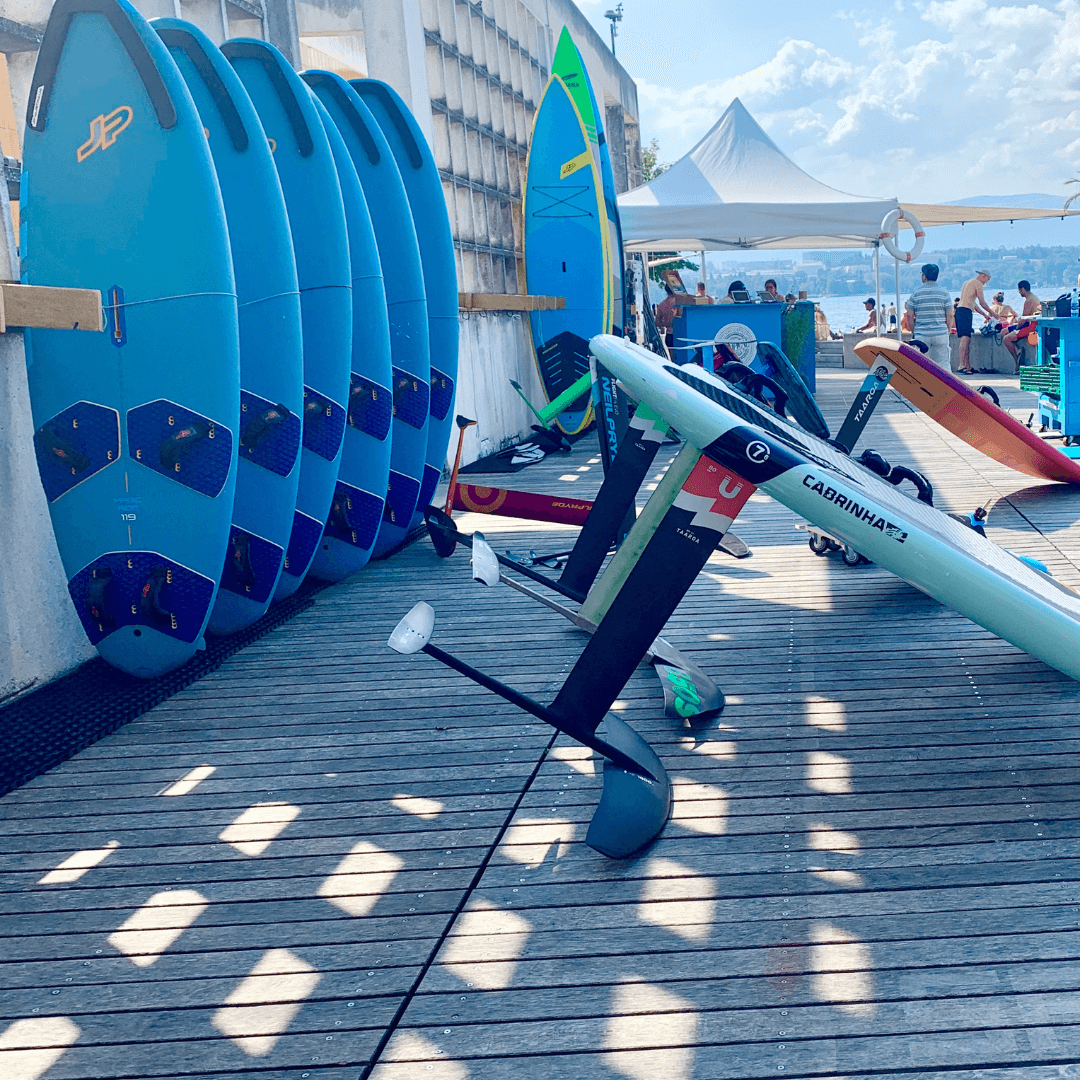 The One with the View: Bronzette
Since 2019, we have been enjoying Bronzette's Italian bagni by the lake on the Quai du Mont-Blanc. This year, they have changed the location and moved to Rive Gauche. With a unique and exclusive view of the Jet d'Eau, we can lean down and relax in their deckchairs.
In partnership with The Hamburger Foundation, you can enjoy their burgers during lunchtime. They offer a variety of snacks to share, like Swiss specialties: Raclette, and a newly added feature this summer: sandwiches made with brioche (a type of French Toast) from La Chose-Genève. A variety of beer and wine is proposed, and the must-have Migros Ice Tea!
We love Bronzette because they propose open-air shows like DJ's nights and Caustic Comedy Nights. It is a refreshing way to spend your summer nights as a couple or with friends.
Don't miss it: Instagram @bronzette_geneve | https://www.bronzette.ch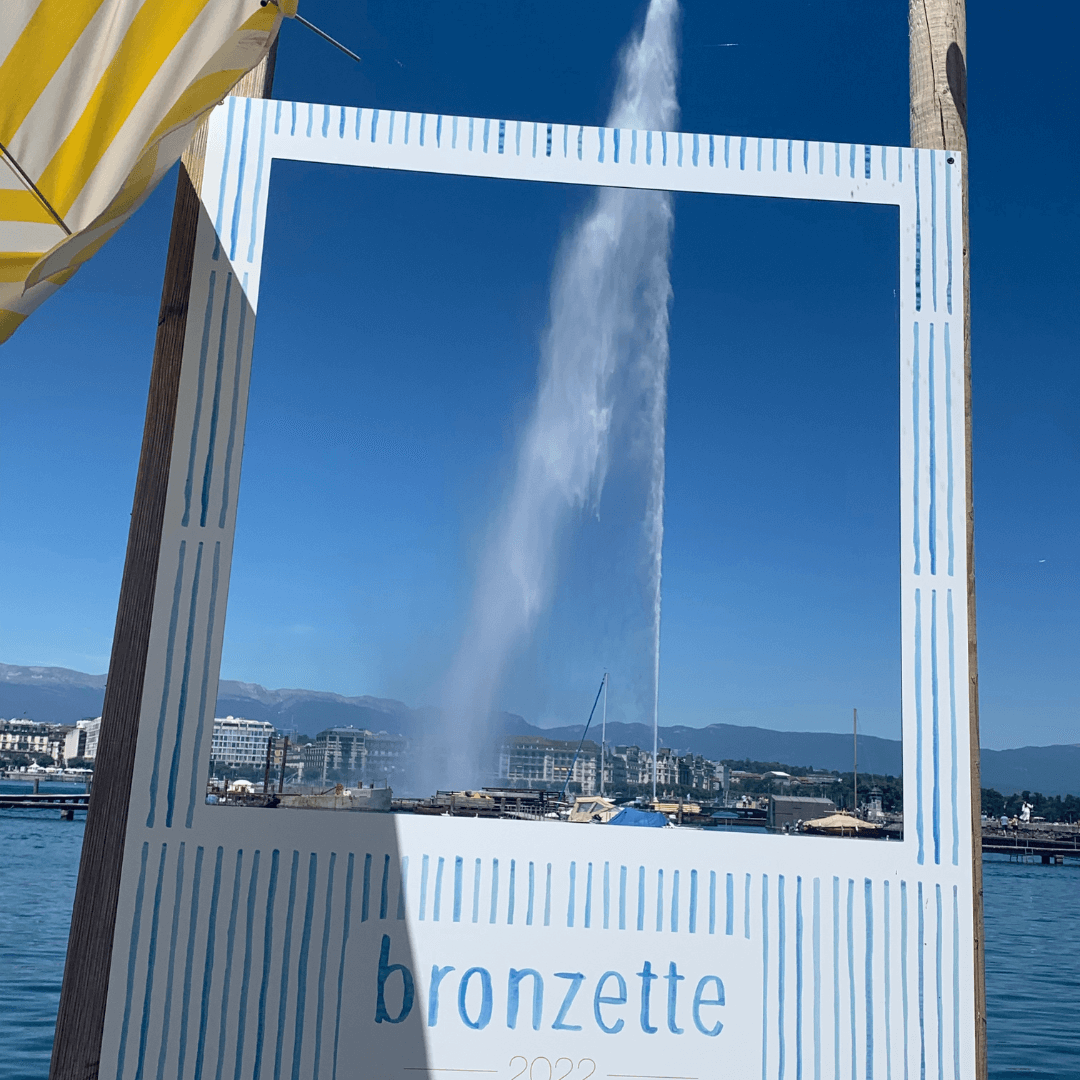 The One We all Love: Bains des Pâquis
There is nothing more genevois than Bains des Pâquis. I will always remember my first summer in Geneva, mostly because of all the time I spent there. It has been part of the city since 1872 (150 years!). Although they were almost destroyed in 1988, they were saved by the people with a massive vote (72% of the genevois voted to keep the bains)
We come here for the beach, for the fondue, to swim, to spend an afternoon with friends, for the sauna…we love it because it is an institution.
You may ask someone in the street for the new trendiest restaurant and they may not know the answer, but everyone knows where the Bains des Pâquis are.
A must-do during summertime is the morning concerts of Les Aubes. From 6 am to 7 am, come to experience an exceptional musical moment, just before work (free of charge).
Get all the info here: Instagram @bainsdespaquis | http://www.bains-des-paquis.ch